Luis De La Calle "Art and Invention"
Biography
Dr. Luis De La Calle is one of the most exceptional innovators in the music world. His artistic work is a multifaceted integration of ancient eastern and western cultures in the fields of research, music education, performance, composition, the innovation of musical instruments, and philanthropy.
The United Nations has used its unique contributions to promote the achievement of the 17 Sustainable Development goals as per the 2030 Agenda for Sustainable Development in areas of critical importance for humanity and the planet. All his activities are part of an international network of high-level collaboration and commitment.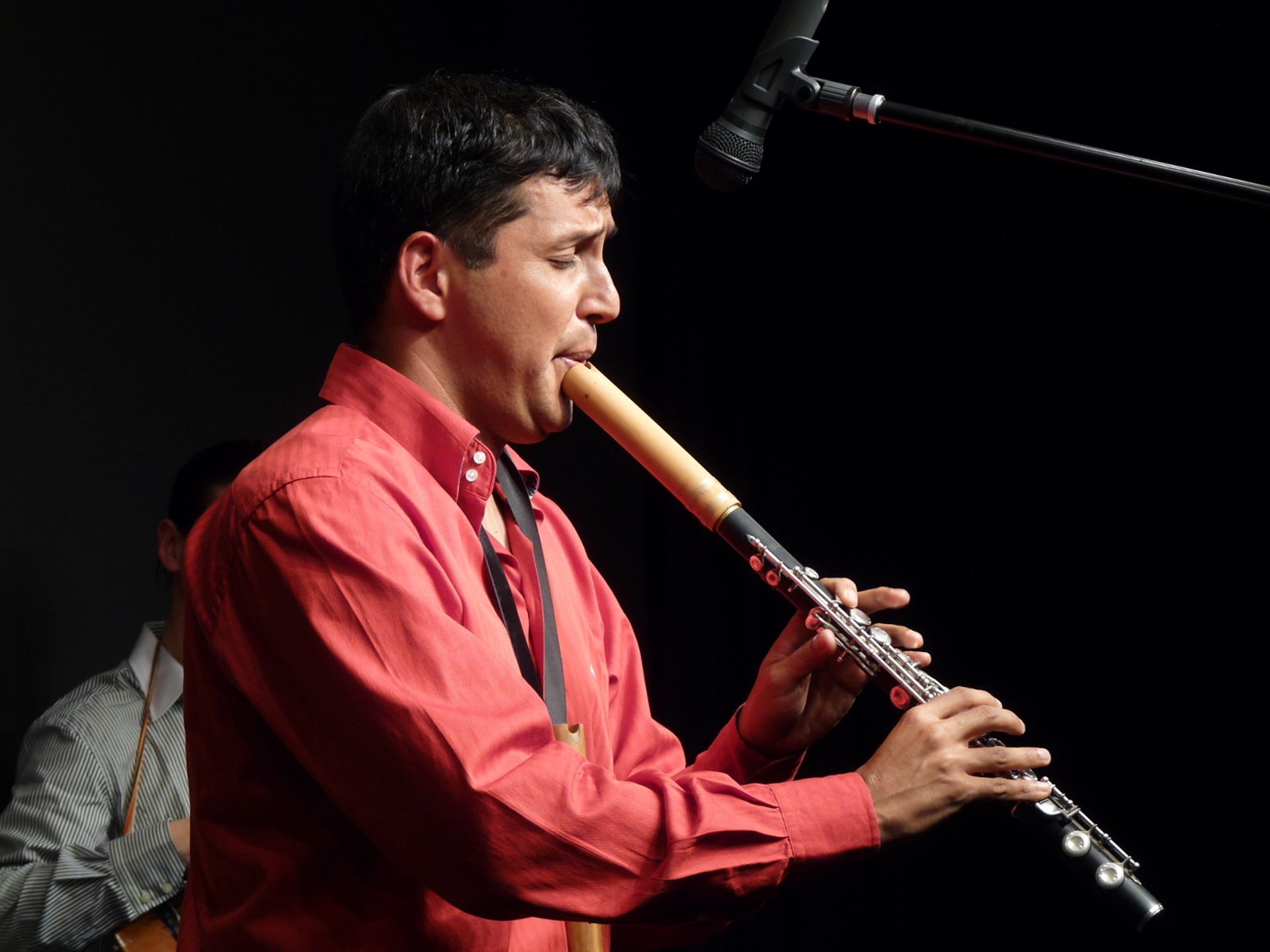 Full documental about Dr. Luis De La Calle's life broadcast by the Peruvian National TV
Kusillaqta "Pueblo Alegre" by JVC World Sounds, 1991
Kusillaqta "Un Nuevo Amanecer" JVC World Sounds, 1994
KODO with Isao Tomita "Nasca Fantasy" by Sony Music, 1994
INCA by My Way Music, 2005
The Wind from the Andes by Sony Music, 2007
The Sound of Quena Flute by Sony Music, 2008
The Nostalgic Sound of Quena Flute by Sony Music, 2008
Healing Andes by Sony Music, 2009
The Nostalgic Sound of Quena Flute 2 by Sony Music, 2010
Rainbow of Endless Love 2020, by Sony Music, for more information on this production, click here
The De La Calle Quena Flute™ combines the body from a Boehm flute with a head joint designed as it is to be found on the classical Quena flute of the Incas in Peru. This "new" flute has a larger register than the original Quena in the low register, adding the notes F#1, F1, E1, Eb1, D1, Db1, C1, and even low b if the flute has a b-foot joint. This construction makes it possible to keep a rather original Quena sound. Due to the key mechanism of the Boehm flute, it is possible to use chromatic patterns in any tempo, and with good intonation.